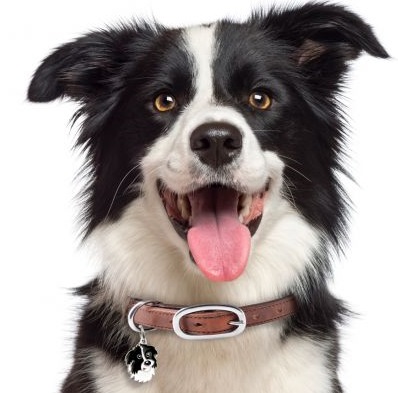 This Rosh Hashanah help people in chronic pain
Hagit Hason injured her leg and knee in a motorcycle accident two years ago. She still suffers from acute pain and walks with the aid of crutches.
Hagit is part of a new pilot programme which is the first of its kind in Israel. This is physiotherapy with dogs, for patients suffering from chronic pain. "Despite the pain, Gidi hugs me and gives me the strength to go on. The dog knows when I'm about to stumble and supports me."
Since Hagit started treatment with Gidi, her walking has improved significantly, and the supporting splint has been removed from her leg. With her son's wedding approaching, she had feared that she would not be able to walk him under the chuppa, but the staff helped her to practise her walk with Gidi. "On the day, I visualised the exercises that I do with Gidi, and I was able to do them, despite the difficulty. I was on top of the world!" she recalls.
Gidi is a border collie and this breed of dog was specifically chosen for its friendliness and suitability for the programme.
How does the treatment work?
A bow-like device which the patient wears on his/her head, processes and analyses brainwaves in real time, producing BEI (Brain Engagement Index) measurements that enable therapists to optimize and personalize the treatment.
Who has participated in the Pilot?
Participants are 20-60-year-old patients at Reuth's Day Rehabilitation Centre, suffering from chronic pain due to various injuries – including an IDF combat soldier whose hand was injured in training, as well as several victims of traffic accidents.
We need your help to support more patients like Hagit, suffering from chronic pain and provide them with this ground-breaking treatment.
Thank you for your support and wishing you and your family a sweet, healthy and happy New Year.
< back to main page