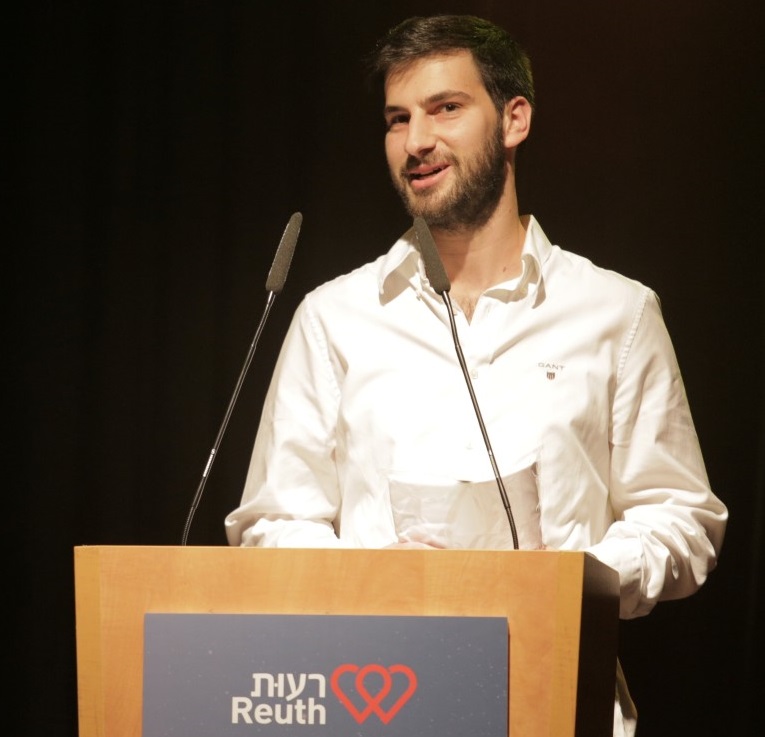 Help renovate our Pain Management Centre
After completing his military service, Yehuda Levi, a combat solider was looking forward to the challenges of civilian life. However a freak gun accident changed his life instantly. He was in a coma and on life support. At first no-one knew if he would live or walk again.
"All of a sudden, from a regular, fully functional person, I became helpless, dependent, in constant pain, at the most extreme level." said Yehuda
"Reuth helped manage my pain, with support from their incredible staff and the variety of treatments, I was able to make progress on a daily basis. I will never forget my first day at Reuth, I couldn't even sit up. It was a great shock at the beginning, until I realized that people here struggle every day for their lives."
"Reuth helped me fully recover from my accident, now I can walk, talk and thanks to Reuth I am a fully functioning person once again."

Reuth's leading-edge pain management centre
| | |
| --- | --- |
| The renovation and technology upgrade will enable us to reach thousands more patients with ultra-precise treatments, leading to relief from pain in order to work and function normally at home. | Our new imaging technology will enable us to share images to patient's physicians for evaluation and analysis anywhere around the world. |
The Reuth Rehabilitation Hospital needs £700,000 to purchase state-of-the-art equipment for the Centre for Rehabilitation of Pain Syndrome.
Thank you and Pesach Sameach.
< back to main page