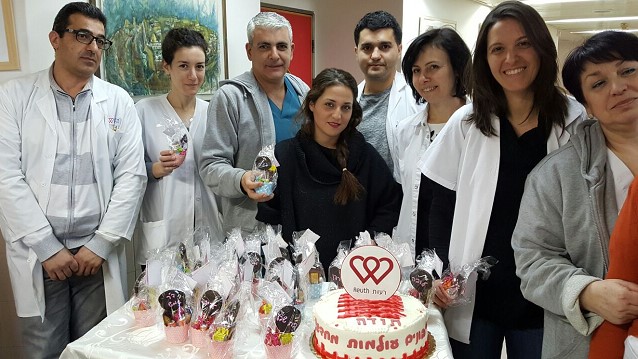 This Pesach help ease the pain and suffering
This Pesach help Reuth ease the suffering from pain and provide relief for our patients.
Reuth is investing in leading edge pain treatment technology to make a real difference to pain management. Help us to make it happen!
Reuth helps Moran launch her business -Meet Moran Avruya, 27 years old. She has just started her own cake company and recently brought her home-made cakes to the Reuth Rehabilitation Centre - nothing unusual in that, except that Moran only has the use of one hand.
Following an army injury Moran lost the use of one hand, but thanks to the outstanding rehabilitation treatment she received at Reuth, she has realised her dream of starting her own business and making all the cakes herself.
Reuth delivers leading edge pain management centre - The Centre for Rehabilitation of Pain Syndrome at the Reuth Rehabilitation Hospital has provided a source of pain relief for thousands of people suffering from chronic pain for over 15 years. At most pain clinics, people just receive targeted injections, at Reuth we provide not only the pain management, but address the whole rehabilitation journey. Our patients have access to a range of therapeutic treatments, including Occupational, Physical, Music, Speech, Animal, Garden and Drama Therapies
We are expanding and refurbishing our facilities with state-of-the-art equipment and need your help. The new Pain Imaging Division will enable Reuth to enhance ability to help us rehabilitate people suffering from chronic pain and rebuild their lives
Thank you and Pesach Sameach
< back to main page